MVS welcomes you!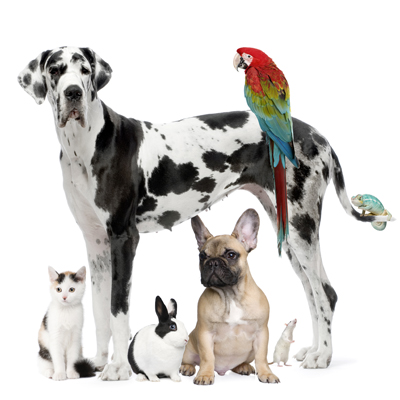 Welcome to MVS. We are a full service animal hospital providing comprehensive healthcare services to pets in Camp Verde and the surrounding areas. Our veterinarians offer a wide variety of medical, surgical and dental services in our veterinary clinic. We provide complete care for our patients.
Our veterinary hospital is well equipped with advanced equipment and technologies to provide the highest standard of care for your pet. Our facility has the equipment to provide comprehensive in house testing for accurate diagnosis, digital x-ray, ultrasound, surgical suite, dental suite, pharmacy, and more. In addition, we offer pet boarding.
At MVS we are committed to providing quality care at every stage of your pet's life. From routine preventive care for your pets to early detection and treatment of a wide range of conditions and diseases and surgical care, we have the expertise to provide the care your pet needs at every stage of life.
Please browse our website to learn more about our animal clinic and the services we provide for companion animals in Camp Verde and the surrounding areas. Read information in our Pet Library, view videos, take a virtual tour of our veterinary hospital, read testimonials, and find details about upcoming events. Please call our office today at (928) 567-5515 for all your pet health care needs.
Gotta Get those Annual Exams
A few weeks ago I learned I have a wee bit of breast cancer. It was caught incredibly early: Stage 0, noninvasive, and non-life threatening.How do I know I'm ...
Read more ...
Adverse Reactions to Spot-on Flea and Tick Products
Spot-on flea and tick products for dogs and cats have greatly improved the safety and convenience of controlling external parasites on our pets.  Using pestici ...
Read more ...
Pet Insurance Fact Sheet
What is Pet Insurance? Pet insurance or pet health insurance helps cover the cost of medical expenses should your pet become ill or have an accident. Some pet ...
Read more ...
Why Should I Give her Back?
Recently my friend lost her dog. A gate was accidentally left open and away the dog went. Not knowing what has happened to her dog has been hard for her to live ...
Read more ...
Top 10 Cat Mistakes
10. Hand jive Lots of owners with a new kitten get caught up in all the cute and use their hands for toys with the new furball – batting at them, letting the ki ...
Read more ...
Blood Work: CBC and Chemistry Panel
What does it mean when a veterinarian says she needs to run some blood work on your pet? Blood work - presurgical or otherwise - is usually a combination of a c ...
Read more ...