MVS welcomes you!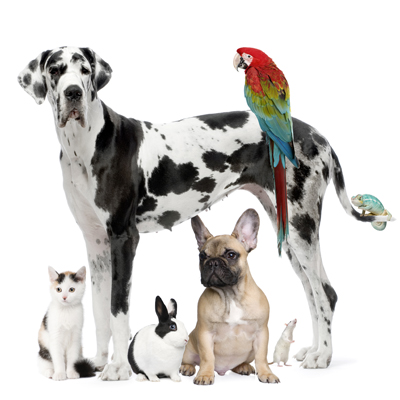 Welcome to MVS. We are a full service animal hospital providing comprehensive healthcare services to pets in Camp Verde and the surrounding areas. Our veterinarians offer a wide variety of medical, surgical and dental services in our veterinary clinic. We provide complete care for our patients.
Our veterinary hospital is well equipped with advanced equipment and technologies to provide the highest standard of care for your pet. Our facility has the equipment to provide comprehensive in house testing for accurate diagnosis, digital x-ray, ultrasound, surgical suite, dental suite, pharmacy, and more. In addition, we offer pet boarding.
At MVS we are committed to providing quality care at every stage of your pet's life. From routine preventive care for your pets to early detection and treatment of a wide range of conditions and diseases and surgical care, we have the expertise to provide the care your pet needs at every stage of life.

Please browse our website to learn more about our animal clinic and the services we provide for companion animals in Camp Verde and the surrounding areas. Read information in our Pet Library, view videos, take a virtual tour of our veterinary hospital, read testimonials, and find details about upcoming events. Please call our office today at (928) 567-5515 for all your pet health care needs.
Intervertebral Disk Disease (Herniations of the Disk)
Intervertebral disks are located between the vertebrae (bones of the spine). Each disk has two parts, a fibrous outer layer and the jelly-like interior. When di ...
Read more ...
Cats, Carriers and Vets: Tips on making it easier to get your cat to the vet
Many cats are fearful of car rides and veterinary visits, which makes it harder for us to give them good medical care. It also makes it difficult for cat owners ...
Read more ...
Fear of Fireworks
Summer is full of celebrations involving fireworks. Canada has Canada Day on July 1, the USA has Independence Day on July 4, and France has Bastille Day on Jul ...
Read more ...
My dog has MRSP. Should I be concerned?
This is a question I get a few times a week. Because methicillin-resistant Staphylococcus pseudintermedius (MRSP) infections are becoming so common and people a ...
Read more ...
How much Kitty Vomit is too much?
"My feeling is that one or two vomits per month means that you are a cat."Oh yeah, baby.Dr. Jeff Latimer posted his sentiment about cat vomiting/hairball freque ...
Read more ...
Pet Insurance Fact Sheet
What is Pet Insurance? Pet insurance or pet health insurance helps cover the cost of medical expenses should your pet become ill or have an accident. Some pet ...
Read more ...