MVS welcomes you!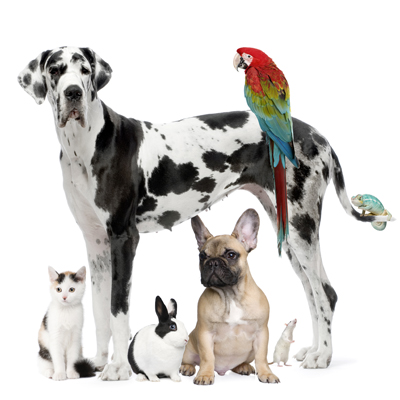 Welcome to MVS. We are a full service animal hospital providing comprehensive healthcare services to pets in Camp Verde and the surrounding areas. Our veterinarians offer a wide variety of medical, surgical and dental services in our veterinary clinic. We provide complete care for our patients.
Our veterinary hospital is well equipped with advanced equipment and technologies to provide the highest standard of care for your pet. Our facility has the equipment to provide comprehensive in house testing for accurate diagnosis, digital x-ray, ultrasound, surgical suite, dental suite, pharmacy, and more. In addition, we offer pet boarding.
At MVS we are committed to providing quality care at every stage of your pet's life. From routine preventive care for your pets to early detection and treatment of a wide range of conditions and diseases and surgical care, we have the expertise to provide the care your pet needs at every stage of life.

Please browse our website to learn more about our animal clinic and the services we provide for companion animals in Camp Verde and the surrounding areas. Read information in our Pet Library, view videos, take a virtual tour of our veterinary hospital, read testimonials, and find details about upcoming events. Please call our office today at (928) 567-5515 for all your pet health care needs.
Signs of Chocolate Toxicity
Most pet owners know that chocolate is bad for dogs and can cause significant problems for a dog; cats are usually too finicky to eat it. But what signs of cho ...
Read more ...
Nuclear Cat Poop
I have a cat.Since I'm a veterinarian, that probably doesn't come as a big surprise to many.But I have a...radioactive cat!That's right – I have a dyed-in-the-w ...
Read more ...
Rocky Mountain Spotted Fever
Rocky Mountain spotted fever (RMSF) is caused by Rickettsia rickettsii. This intracellular parasite is transmitted to dogs through the bite of an infected tick ...
Read more ...
Growing Puppy Nutrition and Exercise FAQ
Some owners of a new puppy might not have had a puppy in many years, or it might be their first puppy, and veterinary recommendations about nutrition and exerci ...
Read more ...
Separation Anxiety
One out of every six dogs may suffer from canine separation anxiety.  These dogs panic and suffer from anxiety when left alone. Often these dogs behave perfectl ...
Read more ...
Housesoiling
Lack of consistent housetraining is one of the most common reasons for pet owners to give away a new puppy. Most dog owners recognize that puppies do not come p ...
Read more ...