MVS welcomes you!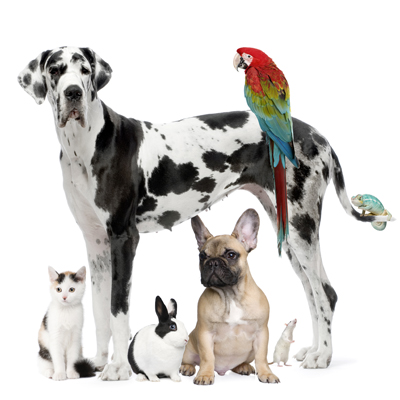 Welcome to MVS. We are a full service animal hospital providing comprehensive healthcare services to pets in Camp Verde and the surrounding areas. Our veterinarians offer a wide variety of medical, surgical and dental services in our veterinary clinic. We provide complete care for our patients.
Our veterinary hospital is well equipped with advanced equipment and technologies to provide the highest standard of care for your pet. Our facility has the equipment to provide comprehensive in house testing for accurate diagnosis, digital x-ray, ultrasound, surgical suite, dental suite, pharmacy, and more. In addition, we offer pet boarding.
At MVS we are committed to providing quality care at every stage of your pet's life. From routine preventive care for your pets to early detection and treatment of a wide range of conditions and diseases and surgical care, we have the expertise to provide the care your pet needs at every stage of life.
Please browse our website to learn more about our animal clinic and the services we provide for companion animals in Camp Verde and the surrounding areas. Read information in our Pet Library, view videos, take a virtual tour of our veterinary hospital, read testimonials, and find details about upcoming events. Please call our office today at (928) 567-5515 for all your pet health care needs.
Glaucoma
Glaucoma is an eye disease where by the pressure within the eye becomes elevated. It can cause significant pain and lead to blindness. Dogs and cats with prima ...
Read more ...
Disaster Preparation for Your Pets
Pet owners want to do what's best for their pets in case of a disaster.  For reasons related to health and space, pets are not allowed in public emergency shelt ...
Read more ...
Feeding Tubes for Dogs and Cats
As most of us know, good nutrition and adequate fluid intake are crucial to good health.  When a pet is ill, this becomes even more important. Yet for various ...
Read more ...
How much Kitty Vomit is too much?
"My feeling is that one or two vomits per month means that you are a cat."Oh yeah, baby.Dr. Jeff Latimer posted his sentiment about cat vomiting/hairball freque ...
Read more ...
Canine Cognitive Dysfunction (Senility)
Cognitive behavior issues include difficulties with spatial orientation (a sense of direction while moving around); problems with memory, learning, housetraini ...
Read more ...
Five Top Tips for Surviving or Avoiding the Veterinary ER
I'm the guy you don't want to meet in the middle of the night. I am not a mugger, a thief, or a cat burglar. I am an emergency veterinarian. Most of my interac ...
Read more ...