MVS welcomes you!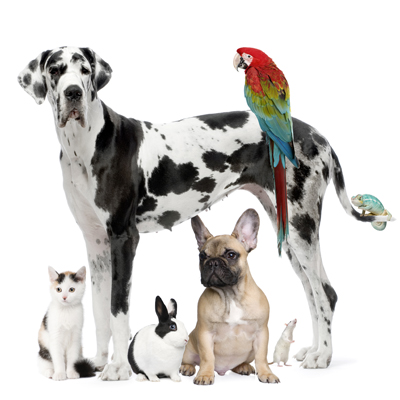 Welcome to MVS. We are a full service animal hospital providing comprehensive healthcare services to pets in Camp Verde and the surrounding areas. Our veterinarians offer a wide variety of medical, surgical and dental services in our veterinary clinic. We provide complete care for our patients.
Our veterinary hospital is well equipped with advanced equipment and technologies to provide the highest standard of care for your pet. Our facility has the equipment to provide comprehensive in house testing for accurate diagnosis, digital x-ray, ultrasound, surgical suite, dental suite, pharmacy, and more. In addition, we offer pet boarding.
At MVS we are committed to providing quality care at every stage of your pet's life. From routine preventive care for your pets to early detection and treatment of a wide range of conditions and diseases and surgical care, we have the expertise to provide the care your pet needs at every stage of life.
Please browse our website to learn more about our animal clinic and the services we provide for companion animals in Camp Verde and the surrounding areas. Read information in our Pet Library, view videos, take a virtual tour of our veterinary hospital, read testimonials, and find details about upcoming events. Please call our office today at (928) 567-5515 for all your pet health care needs.
Feather Picking (Feather Destructive Behavior)
Feather picking is an all too common condition in pet bird population. Also known as feather destructive behavior or feather damaging behavior (FDB), it seems t ...
Read more ...
Tip Toe through the Toxic Tulips
It's that time of year! Flowers are poking up from beneath the earth, the pollen count is rising, and folks are getting the bug to plant stuff and make it grow. ...
Read more ...
High Anxiety: Pot and Pets
How high is your hound?Now that recreational marijuana use is legal in two states (Colorado and Washington) and medical marijuana is legal in 21 states marijua ...
Read more ...
Fear of Fireworks
Summer is full of celebrations involving fireworks. Canada has Canada Day on July 1, the USA has Independence Day on July 4, and France has Bastille Day on Jul ...
Read more ...
How Much for that Doggy in the Window?
Let's face it. We've all been victims. You walk past the pet shop on the way to the shoe store. Or you're looking for bargains at the local flea market. You're ...
Read more ...
What Can I Do About My Pet's Arthritis?
Key pointsExactly what is Osteoarthritis?Osteoarthritis is a chronic degenerative disease that may affect any joint but is commonly found in a pet's  hip, elbo ...
Read more ...