MVS welcomes you!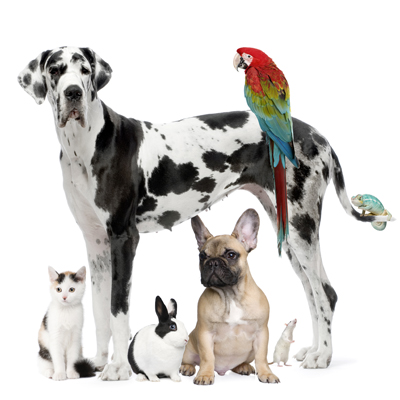 Welcome to MVS. We are a full service animal hospital providing comprehensive healthcare services to pets in Camp Verde and the surrounding areas. Our veterinarians offer a wide variety of medical, surgical and dental services in our veterinary clinic. We provide complete care for our patients.
Our veterinary hospital is well equipped with advanced equipment and technologies to provide the highest standard of care for your pet. Our facility has the equipment to provide comprehensive in house testing for accurate diagnosis, digital x-ray, ultrasound, surgical suite, dental suite, pharmacy, and more. In addition, we offer pet boarding.
At MVS we are committed to providing quality care at every stage of your pet's life. From routine preventive care for your pets to early detection and treatment of a wide range of conditions and diseases and surgical care, we have the expertise to provide the care your pet needs at every stage of life.

Please browse our website to learn more about our animal clinic and the services we provide for companion animals in Camp Verde and the surrounding areas. Read information in our Pet Library, view videos, take a virtual tour of our veterinary hospital, read testimonials, and find details about upcoming events. Please call our office today at (928) 567-5515 for all your pet health care needs.
Cats, Carriers and Vets: Tips on making it easier to get your cat to the vet
Many cats are fearful of car rides and veterinary visits, which makes it harder for us to give them good medical care. It also makes it difficult for cat owners ...
Read more ...
Waiting Room Manners for Pets and Humans
We've all been frustrated by someone at the clinic waiting room who allows their pet to annoy others. Is it possible that at times we are the ones who unintenti ...
Read more ...
Parrot Nutrition
Long gone are the days when it was considered appropriate to feed pet parrots nothing but seeds and human food. Seeds are essentially junk food for birds. They ...
Read more ...
Is it Time to Get a Dog or a Cat?
There you were, all grown up and moving into your very first place after graduating from college. As we unloaded the U-Haul at your new place at grad school, I ...
Read more ...
Get the Facts about Pain Relievers for Pets
Your 8-year-old yellow Lab Tinker Bell just came in from the backyard and you notice she's limping on one of her back legs. You check the medicine cabinet in yo ...
Read more ...
Rocky Mountain Spotted Fever
Rocky Mountain spotted fever (RMSF) is caused by Rickettsia rickettsii. This intracellular parasite is transmitted to dogs through the bite of an infected tick ...
Read more ...