MVS welcomes you!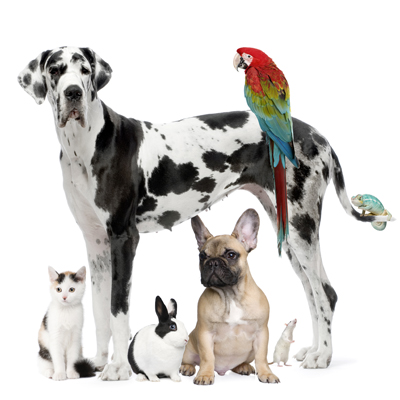 Welcome to MVS. We are a full service animal hospital providing comprehensive healthcare services to pets in Camp Verde and the surrounding areas. Our veterinarians offer a wide variety of medical, surgical and dental services in our veterinary clinic. We provide complete care for our patients.
Our veterinary hospital is well equipped with advanced equipment and technologies to provide the highest standard of care for your pet. Our facility has the equipment to provide comprehensive in house testing for accurate diagnosis, digital x-ray, ultrasound, surgical suite, dental suite, pharmacy, and more. In addition, we offer pet boarding.
At MVS we are committed to providing quality care at every stage of your pet's life. From routine preventive care for your pets to early detection and treatment of a wide range of conditions and diseases and surgical care, we have the expertise to provide the care your pet needs at every stage of life.

Please browse our website to learn more about our animal clinic and the services we provide for companion animals in Camp Verde and the surrounding areas. Read information in our Pet Library, view videos, take a virtual tour of our veterinary hospital, read testimonials, and find details about upcoming events. Please call our office today at (928) 567-5515 for all your pet health care needs.
Surprise! Some sneezes go backward
Emergency rooms are magical places of brown smells, buzzing fluorescent lights, long wait times and stale coffee, so I can see why people would really want to ...
Read more ...
No Bones About It: Bones are Unsafe for Your Dog
(This article was produced by the FDA)The idea that it's natural for dogs to chew on bones is a popular one. However, it's a dangerous practice and can cause se ...
Read more ...
Boobies for newbies: Mammary (breast) cancer in companion animals
Everyone reading this is a mammal (unless you are a particularly sentient anemone, coelacanth or axolotl), and one of the things that pegs us as mammals and uni ...
Read more ...
Could your Family and Pets be Susceptible to Plague?
In April 2011, a dog in New Mexico's Sante Fe County was diagnosed with plague. Many people think plague is a disease that was only present hundreds of years ag ...
Read more ...
I am Cat Furniture
As I sit here trying to type with one cat draped across both forearms, I've decided that being covered with cats is a concept worthy of consideration. Why do I ...
Read more ...
Snake Bites: Prevention and Treatment
Most snakes will try to avoid you or your pets; snakes typically bite only as a last resort. But while you may wisely decide to simply walk away when you encoun ...
Read more ...