MVS welcomes you!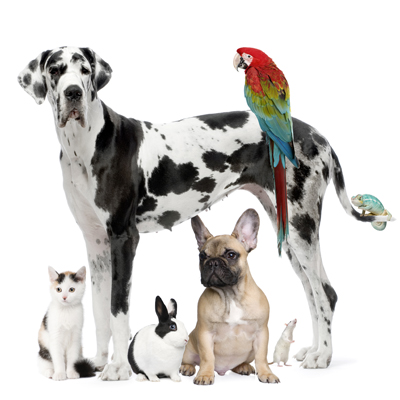 Welcome to MVS. We are a full service animal hospital providing comprehensive healthcare services to pets in Camp Verde and the surrounding areas. Our veterinarians offer a wide variety of medical, surgical and dental services in our veterinary clinic. We provide complete care for our patients.
Our veterinary hospital is well equipped with advanced equipment and technologies to provide the highest standard of care for your pet. Our facility has the equipment to provide comprehensive in house testing for accurate diagnosis, digital x-ray, ultrasound, surgical suite, dental suite, pharmacy, and more. In addition, we offer pet boarding.
At MVS we are committed to providing quality care at every stage of your pet's life. From routine preventive care for your pets to early detection and treatment of a wide range of conditions and diseases and surgical care, we have the expertise to provide the care your pet needs at every stage of life.
Please browse our website to learn more about our animal clinic and the services we provide for companion animals in Camp Verde and the surrounding areas. Read information in our Pet Library, view videos, take a virtual tour of our veterinary hospital, read testimonials, and find details about upcoming events. Please call our office today at (928) 567-5515 for all your pet health care needs.
Canine Influenza
Influenza A virus in dogs (canine influenza virus, CIV, canine flu) is a respiratory tract disease that mimics bordetellosis (Bordetella bronchiseptica infectio ...
Read more ...
Lab Values
Because normal laboratory values depend on the diagnostic method used, the normal variation in species/breed/age test results, etc., this article will not prov ...
Read more ...
Tibial Plateau Leveling Osteotomy (TPLO)
If your dog has been diagnosed with a torn cranial cruciate ligament, you will probably be considering surgical treatment options that may include a tibial pla ...
Read more ...
Surprise! Some sneezes go backward
Emergency rooms are magical places of brown smells, buzzing fluorescent lights, long wait times and stale coffee, so I can see why people would really want to ...
Read more ...
Why Should I Give her Back?
Recently my friend lost her dog. A gate was accidentally left open and away the dog went. Not knowing what has happened to her dog has been hard for her to live ...
Read more ...
Pharmacist admonished in veterinary case
Photo by Kourtney Ott Roo, a 97-pound Chesapeake Bay retriever, received an insufficient dose of medication after his owner was given misleading information b ...
Read more ...