MVS welcomes you!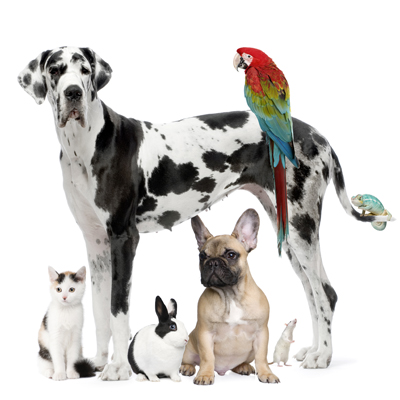 Welcome to MVS. We are a full service animal hospital providing comprehensive healthcare services to pets in Camp Verde and the surrounding areas. Our veterinarians offer a wide variety of medical, surgical and dental services in our veterinary clinic. We provide complete care for our patients.
Our veterinary hospital is well equipped with advanced equipment and technologies to provide the highest standard of care for your pet. Our facility has the equipment to provide comprehensive in house testing for accurate diagnosis, digital x-ray, ultrasound, surgical suite, dental suite, pharmacy, and more. In addition, we offer pet boarding.
At MVS we are committed to providing quality care at every stage of your pet's life. From routine preventive care for your pets to early detection and treatment of a wide range of conditions and diseases and surgical care, we have the expertise to provide the care your pet needs at every stage of life.

Please browse our website to learn more about our animal clinic and the services we provide for companion animals in Camp Verde and the surrounding areas. Read information in our Pet Library, view videos, take a virtual tour of our veterinary hospital, read testimonials, and find details about upcoming events. Please call our office today at (928) 567-5515 for all your pet health care needs.
Rhinitis
Rhinitis is the inflammation of the mucous membrane in the nose. (If the lining of the sinuses is inflamed, it's called sinusitis. If both the nose and sinuses ...
Read more ...
Alcohol (Ethanol) Poisoning
Dogs and cats can get more than just drunk when they drink alcoholic beverages -- they can get a trip to the emergency room. Pets can die from alcohol ingestion ...
Read more ...
Transitioning Feline Dry Food Addicts to Canned Food
(The information contained in this handout is an excerpt from Feeding Your Cat: Know the Basics of Feline Nutrition, which can be found at the author's website ...
Read more ...
Dissed by your Cat
However, life is impermanent, and Claire's life took a decided turn for the worst a few autumns ago, with the addition of Albert, a predominantly white cat with ...
Read more ...
Separation Anxiety
One out of every six dogs may suffer from canine separation anxiety.  These dogs panic and suffer from anxiety when left alone. Often these dogs behave perfectl ...
Read more ...
How Much for that Doggy in the Window?
Let's face it. We've all been victims. You walk past the pet shop on the way to the shoe store. Or you're looking for bargains at the local flea market. You're ...
Read more ...