MVS welcomes you!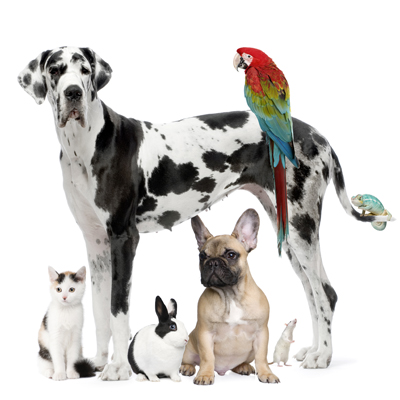 Welcome to MVS. We are a full service animal hospital providing comprehensive healthcare services to pets in Camp Verde and the surrounding areas. Our veterinarians offer a wide variety of medical, surgical and dental services in our veterinary clinic. We provide complete care for our patients.
Our veterinary hospital is well equipped with advanced equipment and technologies to provide the highest standard of care for your pet. Our facility has the equipment to provide comprehensive in house testing for accurate diagnosis, digital x-ray, ultrasound, surgical suite, dental suite, pharmacy, and more. In addition, we offer pet boarding.
At MVS we are committed to providing quality care at every stage of your pet's life. From routine preventive care for your pets to early detection and treatment of a wide range of conditions and diseases and surgical care, we have the expertise to provide the care your pet needs at every stage of life.

Please browse our website to learn more about our animal clinic and the services we provide for companion animals in Camp Verde and the surrounding areas. Read information in our Pet Library, view videos, take a virtual tour of our veterinary hospital, read testimonials, and find details about upcoming events. Please call our office today at (928) 567-5515 for all your pet health care needs.
Classroom Pets: Things to Consider
Having pets in school classrooms is a somewhat controversial subject. For every good point that's raised (e.g., promoting empathy, entertainment, learning about ...
Read more ...
Could your Family and Pets be Susceptible to Plague?
In April 2011, a dog in New Mexico's Sante Fe County was diagnosed with plague. Many people think plague is a disease that was only present hundreds of years ag ...
Read more ...
Separation Anxiety
One out of every six dogs may suffer from canine separation anxiety.  These dogs panic and suffer from anxiety when left alone. Often these dogs behave perfectl ...
Read more ...
Intervertebral Disk Disease (Herniations of the Disk)
Intervertebral disks are located between the vertebrae (bones of the spine). Each disk has two parts, a fibrous outer layer and the jelly-like interior. When di ...
Read more ...
Transitioning Feline Dry Food Addicts to Canned Food
(The information contained in this handout is an excerpt from Feeding Your Cat: Know the Basics of Feline Nutrition, which can be found at the author's website ...
Read more ...
Veterinarians concerned about phony service dogs
Read more ...