MVS welcomes you!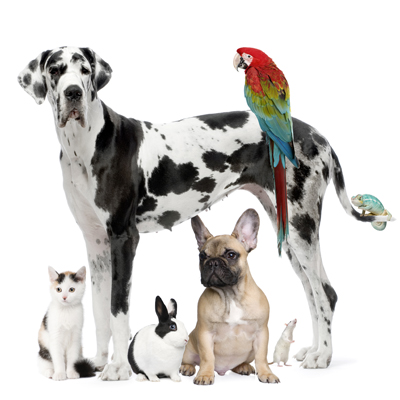 Welcome to MVS. We are a full service animal hospital providing comprehensive healthcare services to pets in Camp Verde and the surrounding areas. Our veterinarians offer a wide variety of medical, surgical and dental services in our veterinary clinic. We provide complete care for our patients.
Our veterinary hospital is well equipped with advanced equipment and technologies to provide the highest standard of care for your pet. Our facility has the equipment to provide comprehensive in house testing for accurate diagnosis, digital x-ray, ultrasound, surgical suite, dental suite, pharmacy, and more. In addition, we offer pet boarding.
At MVS we are committed to providing quality care at every stage of your pet's life. From routine preventive care for your pets to early detection and treatment of a wide range of conditions and diseases and surgical care, we have the expertise to provide the care your pet needs at every stage of life.

Please browse our website to learn more about our animal clinic and the services we provide for companion animals in Camp Verde and the surrounding areas. Read information in our Pet Library, view videos, take a virtual tour of our veterinary hospital, read testimonials, and find details about upcoming events. Please call our office today at (928) 567-5515 for all your pet health care needs.
Hot Cars are not for Dogs - but they're OK for Defrosting Fish
Hey! You! Yes – you.You know that feeling when you get in a hot car after it's been sitting, baking in the sweltering sun all day? That cloying, sweaty, Corinth ...
Read more ...
Cats, Carriers and Vets: Tips on making it easier to get your cat to the vet
Many cats are fearful of car rides and veterinary visits, which makes it harder for us to give them good medical care. It also makes it difficult for cat owners ...
Read more ...
Veterinarians concerned about phony service dogs
Read more ...
High Anxiety: Pot and Pets
How high is your hound?Now that recreational marijuana use is legal in two states (Colorado and Washington) and medical marijuana is legal in 21 states marijua ...
Read more ...
Ticks: Arthropod Parasites
Ticks are skin parasites that feed on the blood of their hosts.  Ticks like motion, warm temperatures from body heat, and the carbon dioxide exhaled by mammals, ...
Read more ...
Hairballs
"He's throwing up hairballs all the time. I'm tired of stepping on slimy hair." To the client, the problem is simple. But to the veterinarian, it's much more c ...
Read more ...