MVS welcomes you!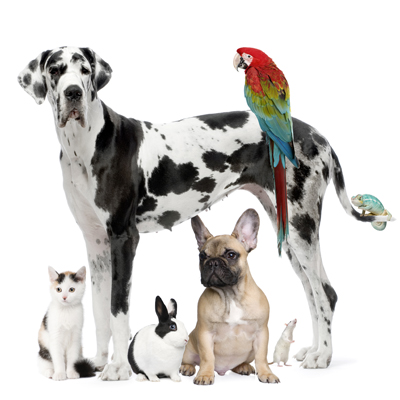 Welcome to MVS. We are a full service animal hospital providing comprehensive healthcare services to pets in Camp Verde and the surrounding areas. Our veterinarians offer a wide variety of medical, surgical and dental services in our veterinary clinic. We provide complete care for our patients.
Our veterinary hospital is well equipped with advanced equipment and technologies to provide the highest standard of care for your pet. Our facility has the equipment to provide comprehensive in house testing for accurate diagnosis, digital x-ray, ultrasound, surgical suite, dental suite, pharmacy, and more. In addition, we offer pet boarding.
At MVS we are committed to providing quality care at every stage of your pet's life. From routine preventive care for your pets to early detection and treatment of a wide range of conditions and diseases and surgical care, we have the expertise to provide the care your pet needs at every stage of life.

Please browse our website to learn more about our animal clinic and the services we provide for companion animals in Camp Verde and the surrounding areas. Read information in our Pet Library, view videos, take a virtual tour of our veterinary hospital, read testimonials, and find details about upcoming events. Please call our office today at (928) 567-5515 for all your pet health care needs.
Hairballs
"He's throwing up hairballs all the time. I'm tired of stepping on slimy hair." To the client, the problem is simple. But to the veterinarian, it's much more c ...
Read more ...
Imaging Tests (Radiology Options)
Imaging in veterinary medicine has advanced greatly since the first radiographs (x-rays) were taken of pets just decades ago. Now there is a multitude of imagin ...
Read more ...
Fear of Fireworks
Summer is full of celebrations involving fireworks. Canada has Canada Day on July 1, the USA has Independence Day on July 4, and France has Bastille Day on Jul ...
Read more ...
Rocky Mountain Spotted Fever
Rocky Mountain spotted fever (RMSF) is caused by Rickettsia rickettsii. This intracellular parasite is transmitted to dogs through the bite of an infected tick ...
Read more ...
Hot Cars are not for Dogs - but they're OK for Defrosting Fish
Hey! You! Yes – you.You know that feeling when you get in a hot car after it's been sitting, baking in the sweltering sun all day? That cloying, sweaty, Corinth ...
Read more ...
Congenital Patellar Luxation
Patella luxation, or knee dislocation, can range in severity from a patella that can be luxated (dislocated) only in extreme extension and then snaps readily in ...
Read more ...