MVS welcomes you!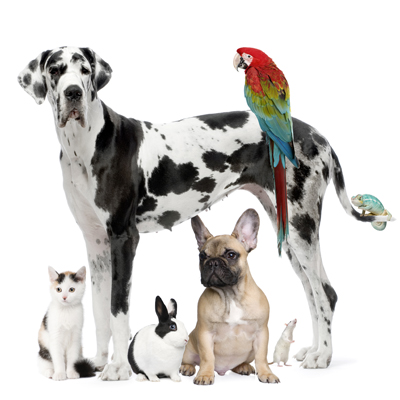 Welcome to MVS. We are a full service animal hospital providing comprehensive healthcare services to pets in Camp Verde and the surrounding areas. Our veterinarians offer a wide variety of medical, surgical and dental services in our veterinary clinic. We provide complete care for our patients.
Our veterinary hospital is well equipped with advanced equipment and technologies to provide the highest standard of care for your pet. Our facility has the equipment to provide comprehensive in house testing for accurate diagnosis, digital x-ray, ultrasound, surgical suite, dental suite, pharmacy, and more. In addition, we offer pet boarding.
At MVS we are committed to providing quality care at every stage of your pet's life. From routine preventive care for your pets to early detection and treatment of a wide range of conditions and diseases and surgical care, we have the expertise to provide the care your pet needs at every stage of life.

Please browse our website to learn more about our animal clinic and the services we provide for companion animals in Camp Verde and the surrounding areas. Read information in our Pet Library, view videos, take a virtual tour of our veterinary hospital, read testimonials, and find details about upcoming events. Please call our office today at (928) 567-5515 for all your pet health care needs.
Get the Facts about Pain Relievers for Pets
Your 8-year-old yellow Lab Tinker Bell just came in from the backyard and you notice she's limping on one of her back legs. You check the medicine cabinet in yo ...
Read more ...
The Monster in the Medicine Cabinet
It's a common horror-movie trope: unsuspecting schmuck closes the medicine cabinet door only to reveal the monster/vengeful ghost/poltergeist in the mirror behi ...
Read more ...
Clostridium difficile
What Is Clostridium difficile?Some strains contain genes that allow them to produce toxins. It is the toxins, not the bacteria themselves, that make a person or ...
Read more ...
My Neighbor Poisoned my Dog!
Of all the odd phenomena that I have witnessed in 18 years of veterinary emergency medicine, one stands out as perhaps the oddest and most annoying:  the unshak ...
Read more ...
Giardia and Giardiasis
Giardiasis is the intestinal disease caused by the parasite Giardia canis. Giardiasis usually affects dogs, particularly puppies, but can occur in cats. In Nort ...
Read more ...
My dog has MRSP. Should I be concerned?
This is a question I get a few times a week. Because methicillin-resistant Staphylococcus pseudintermedius (MRSP) infections are becoming so common and people a ...
Read more ...