MVS welcomes you!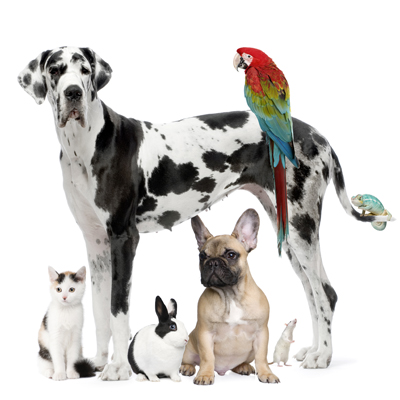 Welcome to MVS. We are a full service animal hospital providing comprehensive healthcare services to pets in Camp Verde and the surrounding areas. Our veterinarians offer a wide variety of medical, surgical and dental services in our veterinary clinic. We provide complete care for our patients.
Our veterinary hospital is well equipped with advanced equipment and technologies to provide the highest standard of care for your pet. Our facility has the equipment to provide comprehensive in house testing for accurate diagnosis, digital x-ray, ultrasound, surgical suite, dental suite, pharmacy, and more. In addition, we offer pet boarding.
At MVS we are committed to providing quality care at every stage of your pet's life. From routine preventive care for your pets to early detection and treatment of a wide range of conditions and diseases and surgical care, we have the expertise to provide the care your pet needs at every stage of life.
Please browse our website to learn more about our animal clinic and the services we provide for companion animals in Camp Verde and the surrounding areas. Read information in our Pet Library, view videos, take a virtual tour of our veterinary hospital, read testimonials, and find details about upcoming events. Please call our office today at (928) 567-5515 for all your pet health care needs.
Cryptorchidism (Retained Testicles)
Cryptorchidism is a condition in which a male's testicles have not descended (dropped) into the scrotum. At birth, a male puppy's or kitten's testicles are loca ...
Read more ...
Leptospirosis and Your Pet: A CDC Fact Sheet
This Centers for Disease Control & Prevention fact sheet is designed to assist pet owners in answering questions related to leptospirosis in pets.Leptospiro ...
Read more ...
Pet Treat Recalls: How to Reduce the Risk
Lately there has been a run of pet treat recalls due to Salmonella contamination but it shouldn't come as much of a surprise. Salmonella contamination of raw an ...
Read more ...
Clostridium difficile
What Is Clostridium difficile?Some strains contain genes that allow them to produce toxins. It is the toxins, not the bacteria themselves, that make a person or ...
Read more ...
Pacemakers
Just like people, some pets need a pacemaker to keep their hearts ticking.  This article provides general information about why a pet might require a pacemaker ...
Read more ...
Lick Granuloma
Lick granuloma (acral lick granuloma, acral lick dermatitis) is a common, stubborn skin disease that is directly caused by the dog licking an area of the body, ...
Read more ...