MVS welcomes you!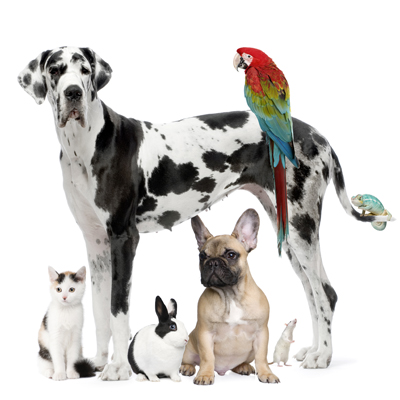 Welcome to MVS. We are a full service animal hospital providing comprehensive healthcare services to pets in Camp Verde and the surrounding areas. Our veterinarians offer a wide variety of medical, surgical and dental services in our veterinary clinic. We provide complete care for our patients.
Our veterinary hospital is well equipped with advanced equipment and technologies to provide the highest standard of care for your pet. Our facility has the equipment to provide comprehensive in house testing for accurate diagnosis, digital x-ray, ultrasound, surgical suite, dental suite, pharmacy, and more. In addition, we offer pet boarding.
At MVS we are committed to providing quality care at every stage of your pet's life. From routine preventive care for your pets to early detection and treatment of a wide range of conditions and diseases and surgical care, we have the expertise to provide the care your pet needs at every stage of life.

Please browse our website to learn more about our animal clinic and the services we provide for companion animals in Camp Verde and the surrounding areas. Read information in our Pet Library, view videos, take a virtual tour of our veterinary hospital, read testimonials, and find details about upcoming events. Please call our office today at (928) 567-5515 for all your pet health care needs.
Dissed by your Cat
However, life is impermanent, and Claire's life took a decided turn for the worst a few autumns ago, with the addition of Albert, a predominantly white cat with ...
Read more ...
Physical Rehabilitation of Dogs following TPLO
Physical rehabilitation for pets is still a rather new veterinary discipline, as it has only existed since approximately 2000.  However, the discipline continu ...
Read more ...
Cat Feeding FAQ
The High PointsQ. Dry food is best, right?A. Dry pet food is a dehydrated and processed mix of grains, meats, and added vitamins and minerals. Dry foods are ty ...
Read more ...
Advice to Dog Owners Whose Pets Take NSAIDs
by Michele Sharkey, DVM, Office of New Animal Drug Evaluation; Margarita Brown, DVM, Office of Surveillance and Compliance; and Linda Wilmot, DVM, Office of Ne ...
Read more ...
Tibial Plateau Leveling Osteotomy (TPLO)
If your dog has been diagnosed with a torn cranial cruciate ligament, you will probably be considering surgical treatment options that may include a tibial pla ...
Read more ...
Ticks: Arthropod Parasites
Ticks are skin parasites that feed on the blood of their hosts.  Ticks like motion, warm temperatures from body heat, and the carbon dioxide exhaled by mammals, ...
Read more ...